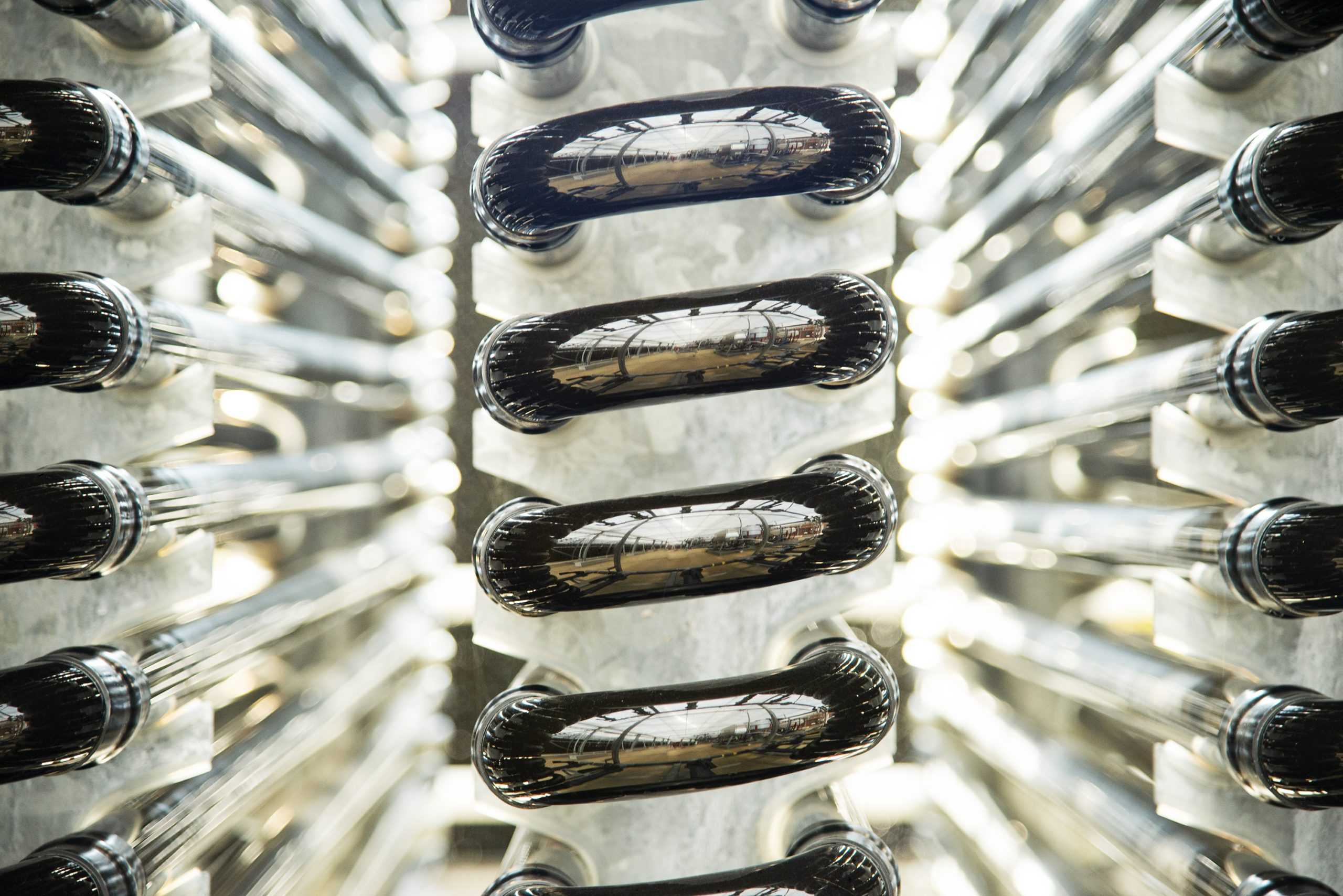 Our vision for Simris is to play the leading role in a future microalgae-based industry producing products, and materials for products, in a drastically more sustainable way than current industry.
The original concept for Simris was to extract EPA and DHA Omega-3 from microalgae, the actual source of these essential fatty acids – not fish! By switching to Omega-3 produced by microalgae on dry land, the vision was to relieve pressure on marine ecosystems by transforming an industry. 
The fact is that one microalgae or cyanobacteria produces multiple high value compounds. The vision of the Simris Group of today is expanded to leverage this fact and provide Simris Operating Companies with a pipeline of novel compounds extracted from microalgae and cyanobacteria for sale across different industry sectors. 
Considering the many thousand stains of cyanobacteria and microalgae that have evolved to thrive in every ecosystem it is maybe not so surprising that more and more people are turning to these microscopic miracles for solutions to many of the challenges facing our planet.
Within Simris Biologics we hold a library of more than 1,200 strains of cyanobacteria. We have already identified more than 5,000 novel, natural compounds from cyanobacteria in this library. Some compounds are showing activity that suggests potential for application within cosmetics, others anti-microbial, anti-fungal or anti-cancer activity, still others are exhibiting activity associated with pesticides, herbicides and plant growth stimulants. Compounds with other properties such as gelling agents or pigments or simply the protein within the biomass could have application in foods. 
Name: Julian Read
Title: Chief Executive Officer since May 2022
Born: 1972
Previous experience:
Julian has a BSc in Biological Science from the University of Warwick, England. Julian has extensive sales & marketing experience in rapid diagnostics, skin care, home electronics, footwear and over the counter medicines having worked in leading roles for Unilever, Reckitt Benckiser, Perrigo & Dyson.
Holdings: 1 454 516 B-shares through closely related parties, 3 500 000 warrants.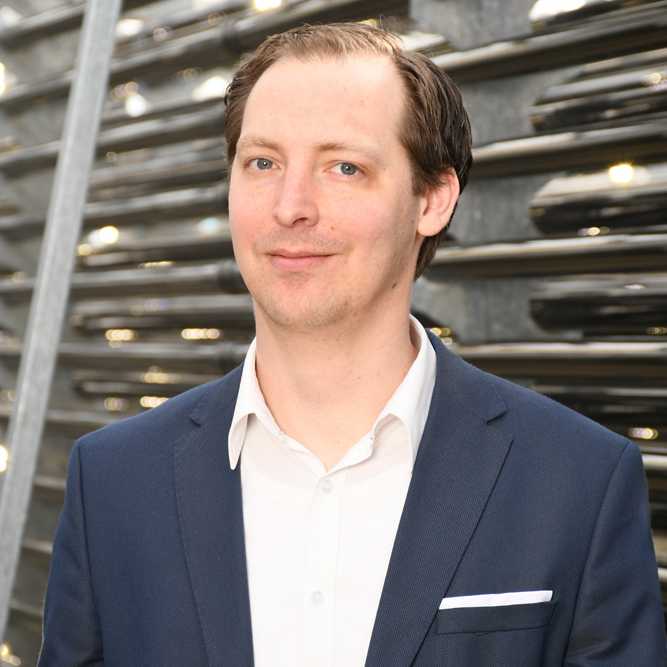 Name: Christoffer Tell
Title: Chief Financial Officer since Feb 2021
Born: 1987
Previous experience:
Christoffer has over 10 years of experience in leading roles across different industry sectors. Previous to Simris Christoffer held the position of CFO för Global Gaming and CFO för Examec Group. Today he works as an independent consultant and auditor.
Other assignments:
Christoffer Tell AB - Board member.
CORMKA AB – Chairman.
Mainstream Media Scandinavia AB - Chairman, CEO.
Simrishamns  Låsservice AB - Board deputy.
Newbury Pharmaceuticals AB - CFO.
Holdings: 800 000 B-shares, 430 000 warrants.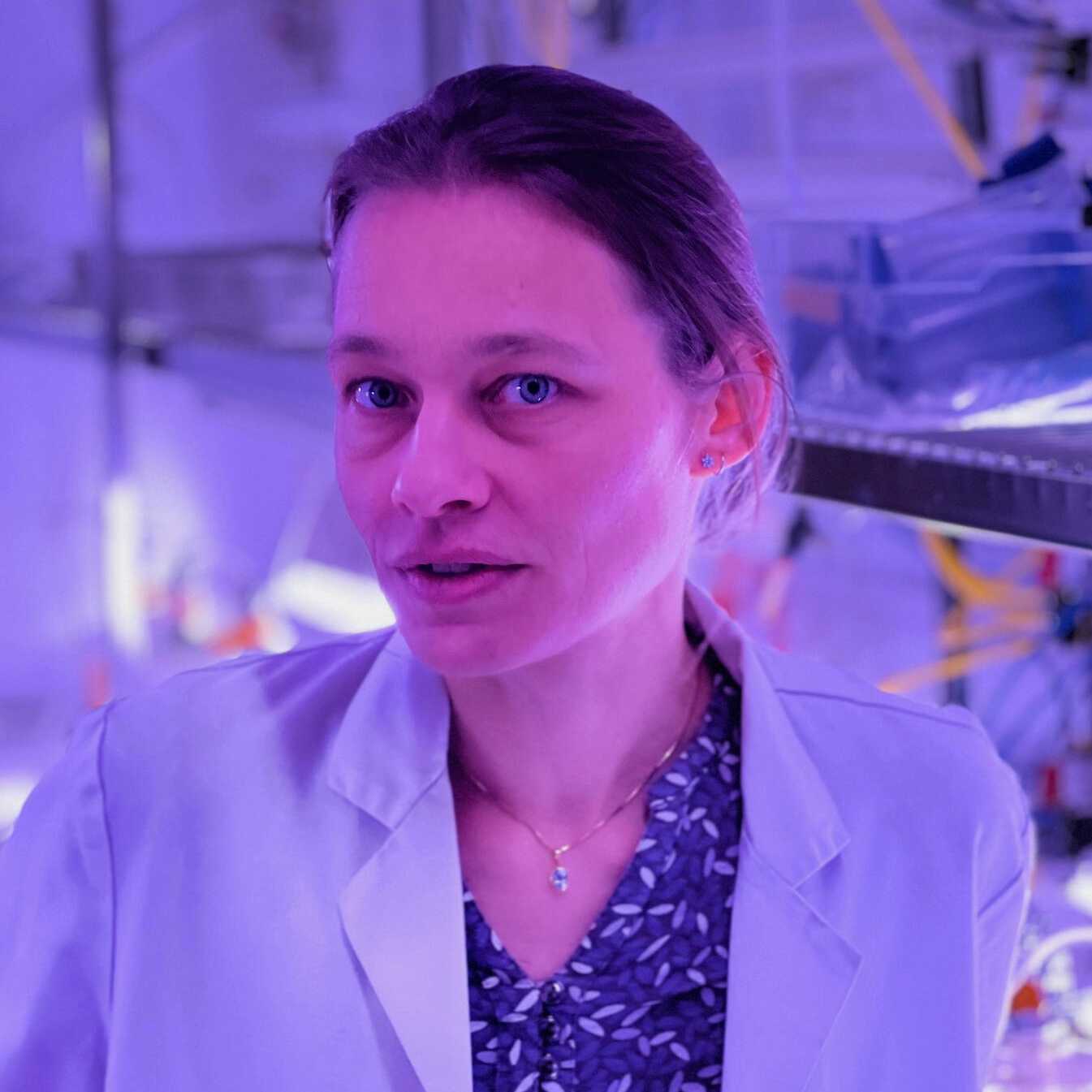 Name: Dr Heike Enke
Title: CSO non-ADC Technologies at Simris Biologics
Born: 1975
Previous experience:
Heike holds a PhD in Genetic Biology from Humboldt University in Berlin and is a co-founder of the company Cyano Biotech GmbH, acquired by Simris in August 2022. She has more than 20 years of experience in cyanobacterial strain development during which time she has built a collection of almost 1,200 strains of cyanobacteria. Heike has performed extensive R&D optimising cyanobacteria for biofuel production and to identify novel, natural compounds for use in pharmaceuticals, cosmetics and agricultural products. She is also a co-inventor of Simris' platform for the development of ADC-payloads from cyanobacterial toxins.
Heike currently coordinates all Research & Development activities outside of Simris' ADC-technology. In this capacity she leads cyanobacterial strain development activities and is tasked with the identification of new opportunities within the cyanobacteria/ microalgae space. This includes the research collaboration with Malmö University which evaluates compounds and extracts from cyanobacteria and microalgae for use within the cosmetic industry. Heike is also responsible for the development and production of the cyanobacterial standards that Simris Biologics supplies to water authorities tasked with monitoring the presence of cyanobacterial toxins in public water bodies.
Holdings: 3 932 246 B-shares including closely related parties.